Return
The Cava's world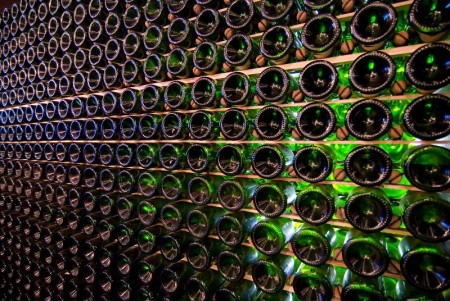 ref: 4714
1-15
Location:
Barcelona Anoia - Sant Sadurní d'Anoia
Enjoy an unforgettable experience of aromas and flavors!
Want an unforgettable experience?
Come to our winery and enjoy all the flavors, aromas and flavors of our best CAVES. We also know some of the best kept secrets of WINE TASTING CAVES.
You open the door to arrange a tasting led by ethnologists experts in the same warehouse, so they can enjoy the full experience of the senses.
We invite you to a journey through the history of the winery and visit the most interesting corners of the Cava, the process of discovering our Wines Champagne and ending with a tasting of CAVES improves, hoping to surprise the palates demanding.
Take a glass personalized with the logo of our cellars.
Prices :
- Visit to the winery, tasting. Personalized gift glass. - 6 €
- Tasting led by ethnologist, several caves. Complimentary bottle of Brut 375 ml. 10% off all wines. - € 10
There are some rules when making a tasting cellars, to be a success. We n'adjuntem leading to consider:
Good lighting will appreciate the clarity, transparency and the nuances of Champagne.
have a space of odors.
The tasting will take place on a white background and the glass tilted at 45 degrees.
Cup type flute. Glass smooth finish. The cleaning of the glasses, not only with softened water and detergents.
The Champagne is served at 6 °. For Caves Reserve and Grand Reserve at 8-10 °.
Take the glass by the stem or not heat foot Cava.
Order of service: from drier to sweeter, low to aging and aged in barrels with no boot.
Cava is served, first fill a little cup, letting the foam settle. Then just fill up to two thirds.
Includes:
Guide, Pique-nique,
Photos
Map